Arts
Our students have many opportunities to express themselves. They are actively involved in our Art and Music Programs, celebrating creativity, self-expression, and having fun. As you walk around campus it's easy to get a taste of our students' amazing artistry.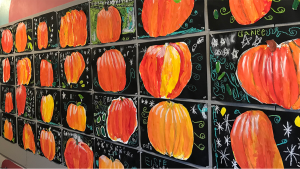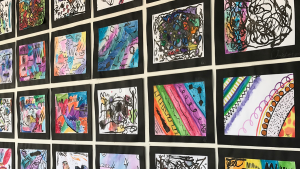 Visual Arts
Art is fun! Our visual art program strives to encourage creative expression, instill in students a deep-seated appreciation of the arts, and train them in a variety of techniques and materials that will make these processes possible.
Students begin in Kindergarten with the use of different materials, building art vocabulary, learning how to take care of tools, and a variety of "art experiments" such as color mixing, transfers and double-cutting.  
As they get older, students build on this knowledge, expanding their art repertoire and vocabulary. They use more advanced materials, learn about famous artists, and how these artists' "experiments" contributed to changing the art world. Most importantly, students are encouraged to recognize that every artist is different, and to embrace and develop their own unique style.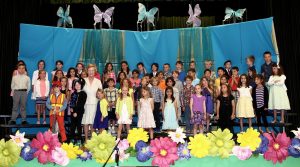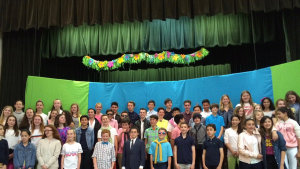 Music
Music is a valued part of the history of Our Lady Help of Christians School. As St. Augustine said, "Singing is like praying, twice." From music appreciation to performance, our program educates, but more importantly awakens in each student the joy that music brings! Incorporating musical instruments, composition, and music theory in a vibrant acoustic music space brings out the "beat" in students from K-8th grade.
Exposure to composers, musicians, and vocalists give students the motivation to explore their own "musical side" and the confidence to perform in school concerts as part of a band, ensemble, or as a soloist. The same love for music is shared with our school and parish community as students lead the celebration of Mass as cantors and musicians. Music is truly a pathway to the soul.